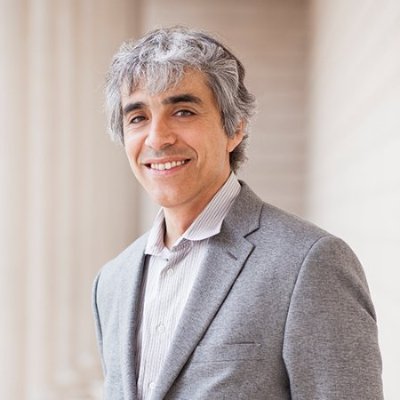 Bio
I graduated from Moscow Institute of Architecture (MArchI), Moscow, Russia, in 1989.
I began my professional career in Moscow, working for the JV Avicene. In 1991, I began a free-lance design career, during which I worked on a variety of residential and commercial projects, as well as architectural competition entries in several collaborative partnerships.
In 1995, I moved to the United States to attend the Yale University Graduate School of Architecture. Upon graduating in 1997 with a Master of Architecture II degree, I moved to the Bay Area.
During my 25 years of professional experience I have worked on a variety of projects ranging from high-end residencies to commercial buildings and interiors to civic spaces and performing arts facilities.
Philosophy
It is your project. You are unique. Your site is unique. Your ideas and goals are unique. My goal is to listen. My role is to help you achieve your goals, realize your aspirations and turn your vision into an inspiring, beautiful, and practical work of architecture.
You set the scope, the schedule and the budget. I propose ways to turn them into reality. We work together until your project is complete.
Practice
- Pre-design and Feasibility
Program analysis. Your preferences are translated into words and numbers; program statement, charts, and bubble diagrams are prepared.
Zoning and code analysis. Zoning and other code issues are researched and evaluated, this may include the zoning envelope – the height, bulk, setbacks, and other limits imposed by code. When combined with other requirements, such as local design guidelines, allowable floor and development areas, and other code requirements, this analysis can help me begin to shape the program into a building mass that fits the site well.
Scheduling. I will assist you with major scheduling issues, such as project phasing, the time it takes to go through regulatory process, the sequencing of design decisions, etc.
- Design
First step is to organize information accumulated during pre-design phase into a comprehensive outline of a project, develop site and functional space use diagrams.
Based on this analysis, a schematic design is developed. A clearly defined, feasible concept is presented in a form that achieves your understanding and acceptance. The most promising alternative design solutions are explored.
Based on the approved schematic design, fully developed drawings containing a coordinated description of all aspects of the design are produced.
- Construction Documents
We prepare drawings and specifications setting forth in detail the requirements of the project.
Building components - structure, mechanical, electrical and plumbing systems, other special systems are coordinated into the project.
Documents necessary for entitlements (building permits, etc.) are prepared and submitted to local jurisdictions. In residential projects these documents are sometimes called building plans, architectural plans, design plans and so forth.
- Construction Administration
Modifications are reviewed throughout the construction period. They might be triggered by the bidding and negotiations process, by constructability input from third parties, field conditions or simply by you changing your mind about something. Whether they are initiated by you, the general contractor, or the bidders, we will be work on integrating the revisions with the remainder of the design.
Submittals, shop drawings and other project documents generated by third parties need to be reviewed, coordinated with the rest of the project and – when necessary – revised to conform to design intent. We manage this process as your agent.
General contractor's applications for payment need to be checked against the actual progress of construction.
We will perform observation of the work in the field for general conformance with design intent.